Windows 8 is a new operating system without DVD playback. That's where Win8DVD comes in. Our free software is compatible with Windows 8 and DVD playback. It will allow you to play all your favourite DVDs as well as other video files.
Below is a "How To" guide on installing Win8DVD.
How To Install Win8DVD
Step 1 – Go to 'www.win8dvd.com'. Once on the homepage 'click' the download button.
Step 2 – Once you've clicked the 'Download' button,  it will open a new webpage. The installer will be downloaded immediately.
(Example: Chrome)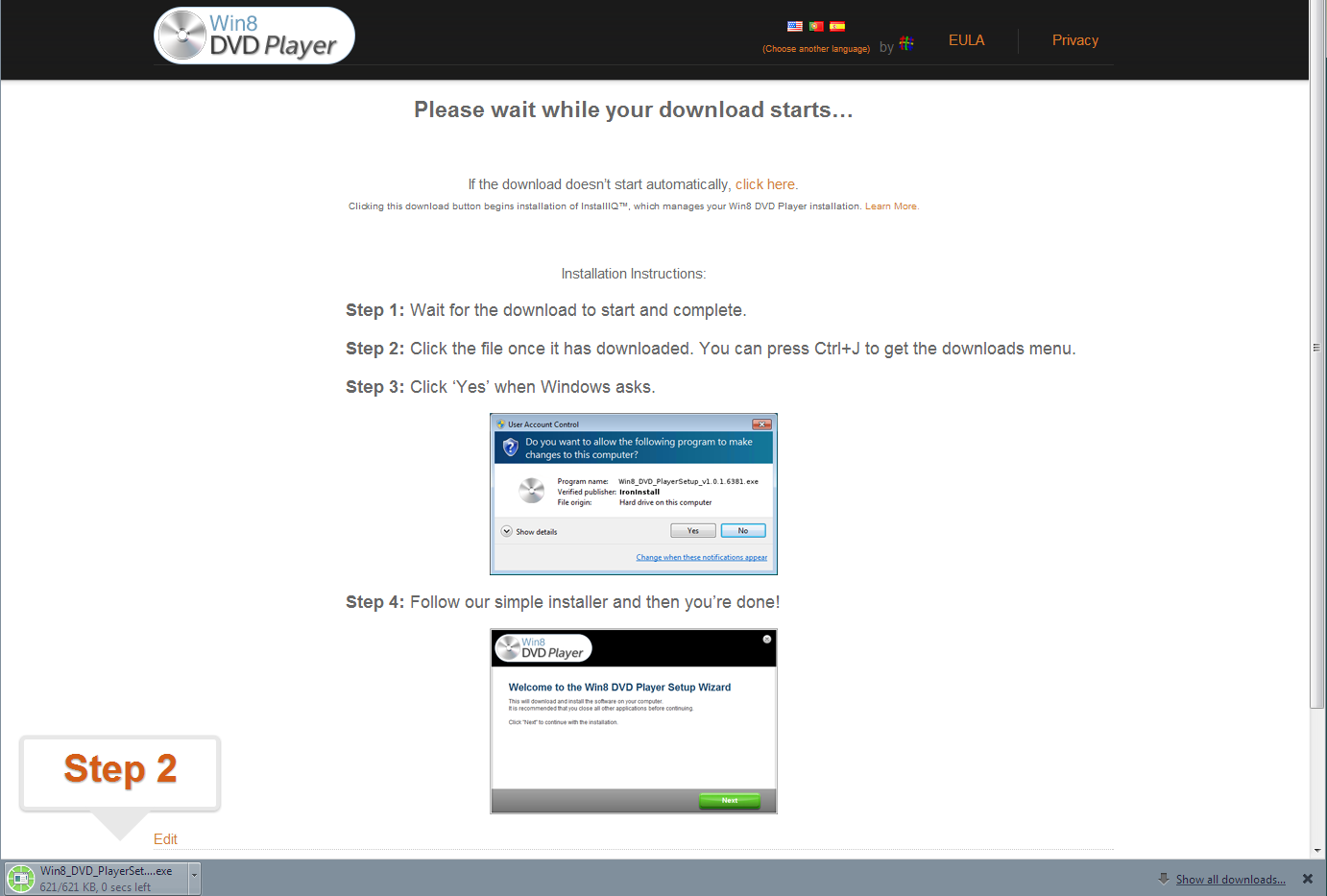 Step 3 – Click the installer to begin the installation.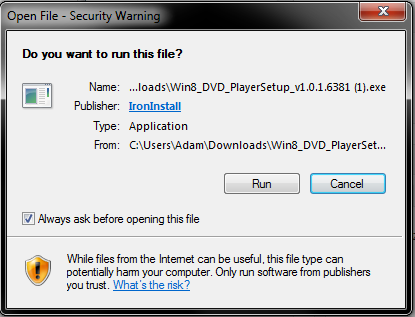 Step 4 – Beginning the Installation, Click Next.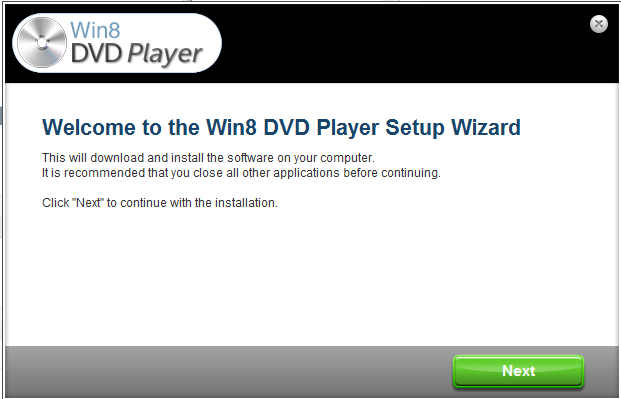 Step 5 – Agree to the License Agreement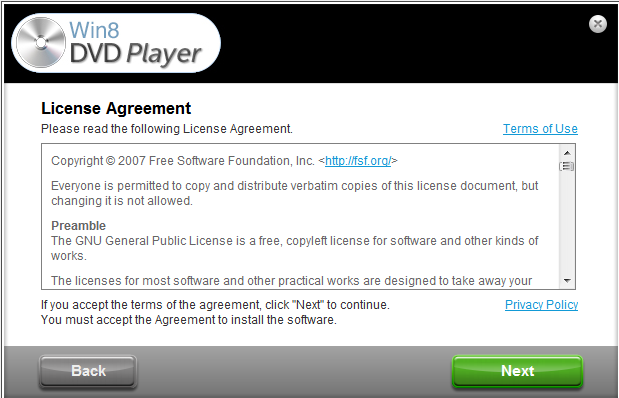 Step 6 – Installing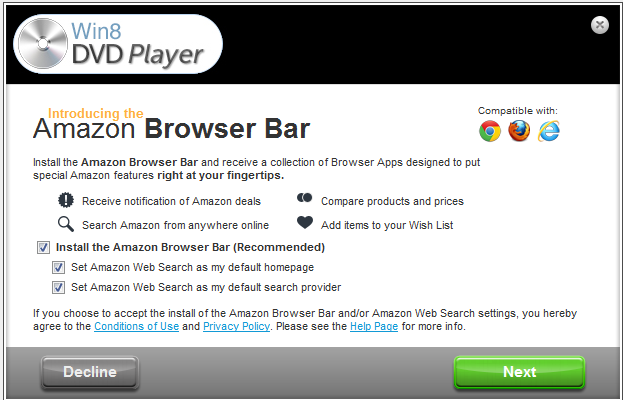 Step 7 – Installation Complete